Sale! Buy Now & Save $100
Sale! Buy Now & Save $100
Save $100 by taking advantage of our sale price of $249 & start customizing your funnel today.
Everything You Need to Put Your Agent Attraction on Autopilot for $249
Our Agent Attraction Funnel Template allows you to have everything that your real estate team offers in one centralized location that agents can access 24/7. This allows you to save time from sharing the same information with every agent and automate your agent attraction.
*The template is designed using the Avada Website Builder inside of WordPress to make customizing simple and easy. You will need to purchase the Avada license separate from this funnel template.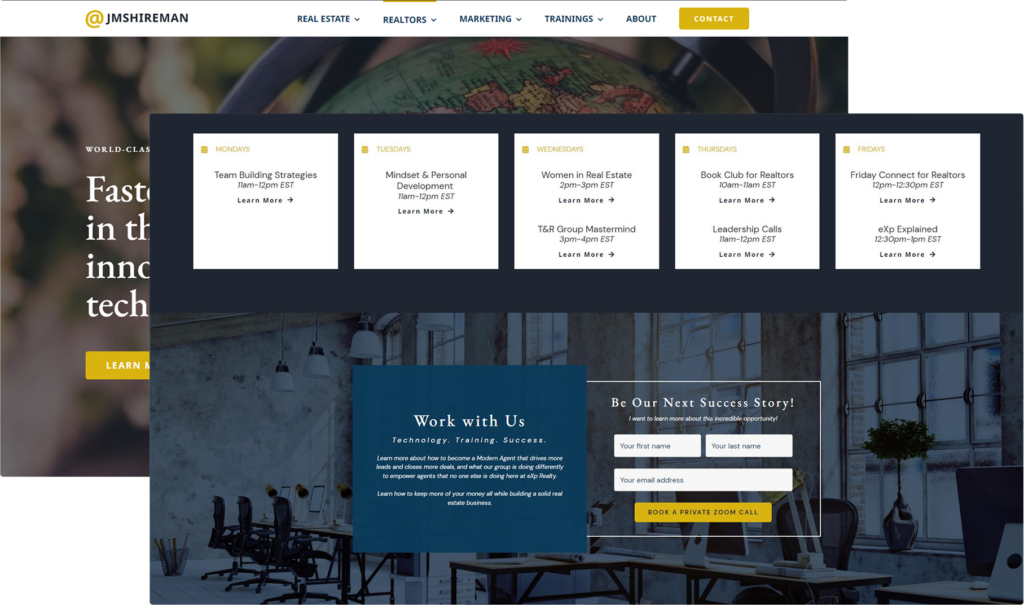 Easy-to-Use. No Web Design Experience Needed!
Easy-to-Use. No Web Design Experience Needed!
Even if you are not "techie" our Agent Attraction Funnel Template is easy to use
and set up using our step-by-step video tutorials.
Customize the funnel
Follow my step-by-step video tutorials on how to setup, install, and customize this template to match your personal brand.
…Add your creative & content
Our video tutorials will show you how to create content for an effective funnel and guide you on how to add your content, pictures, and videos.
…Automate with your CRM
Learn how to automate your funnel using Zapier and other automation tools to automatically import each agent lead and how to nurture them.
Funnel Features
Easy-to-use WordPress Website Editor
Template With Multiple Layout Options
Email Marketing Integration
CRM Integration
Calendar Integrations
Custom Forms
Custom Popups
What You Get
Customizable Funnel Template Built in WordPress
Lifetime Access to My Training
Step-by-step Video Tutorials on
How to Install & Setup Your Funnel
How to Customize Your Funnel
How to Automate Your Funnel
Benefits of Using My Agent Attraction Funnel
Focuses on attracting the right type of agents.

Streamline your agent attraction process.

One central location to send agents to learn more about joining your team.

Saves time from having to give the same information to each agent 1-on-1.

Your funnel will work for you 24/7.

Allows you to automate your nurturing by creating follow-up touch points.

No more wasting time with agents who are not truly interested by giving them the information ahead of time.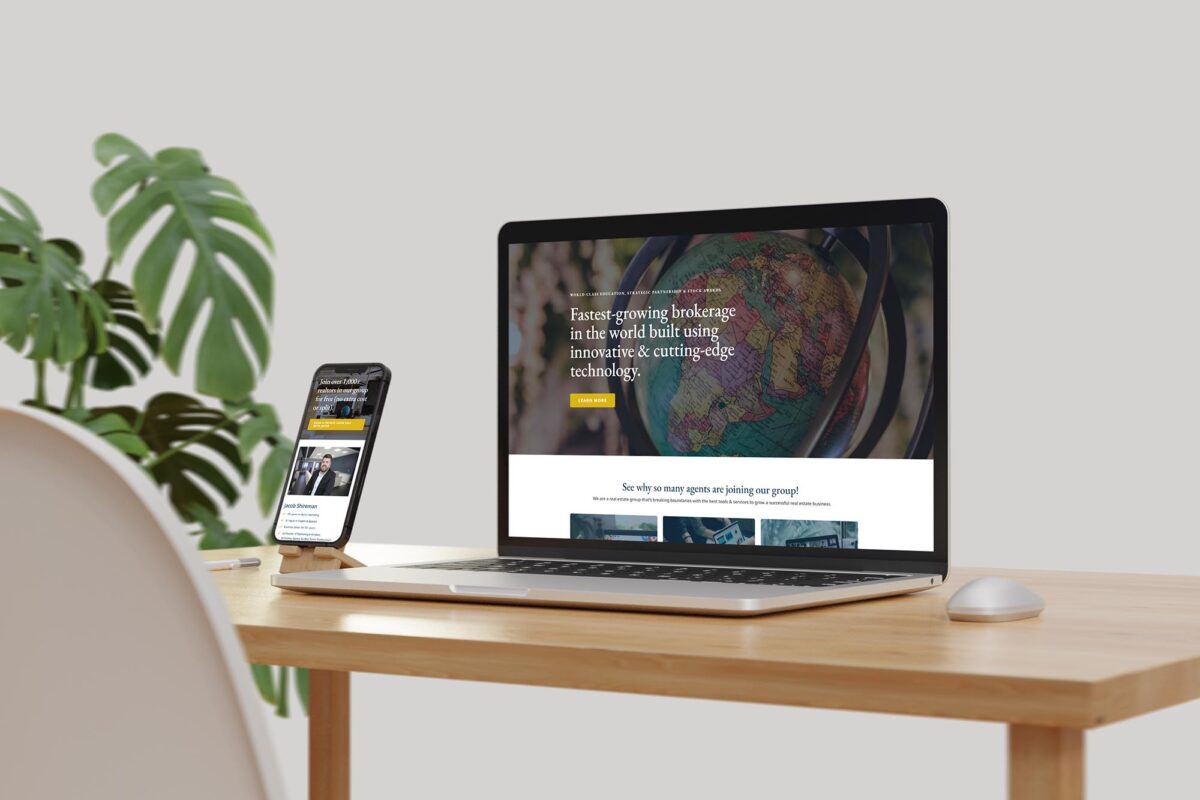 How to Get Started Growing Your Real Estate Team Today!
Funnel Setup
Website Hosting Compatible with WordPress
Purchase Avada Website Builder License
Registered Domain Name
Automation
Access to a CRM
Access to an Email Marketing Platform
Access to the Zapier Platform
Creative
Copy About Your Team
Photo & Video Content
Image & Video Editor (Canva)
Not Sure? Still Have Questions?
How long does it take to set up and customize?
Could take anywhere from 3-5 hours to set up. It all depends if you have your copy, images, and videos ready.
Why do I need to purchase an Avada License?
We use WordPress and the Avada Website Builder platform to make it easy for you to customize this website. The license is a one-time purchase and is under $70.
I am not techie, can you set it up for me?
I get this a lot. Whether you are not comfortable with tech or you are too busy, I can set this up for you. Click here to view our setup package.
What is website hosting and do I really need it?
Website hosting is where your website will be stored. Web hosting is very inexpensive for a website like this. We do offer to host for an additional fee or we can recommend some great hosting.
Can I use my existing domain or should I buy a new one?
Yes, you can use your existing domain, and will guide you on how to set it up.
Is this compatible with your website template I purchased?
Yes, if you purchase my Modern 1-Page Website Template for Real Estate Agents, then you can easily import it into that website. We have a video on how to do that.